Scenic Washington state has many wonderful recreation areas. Why not explore them with a secluded cabin rental for your home base?
This page features 14 rustic & secluded cabins in scenic Washington state. These locations are in a perfect home base for many outdoor activities, from hiking to biking.
Be sure to click through on each secluded mountain cabin below to read the full description before you reserve your spot. Access & amenities vary widely.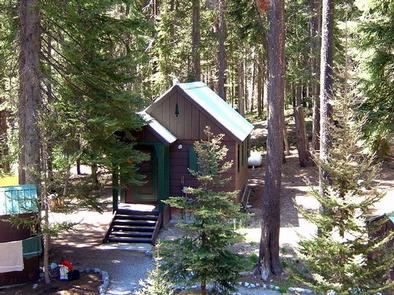 Directions There is a combination lock on the shower unit. This will give you access to the Cabin's key. To obtain the current lock combination, call the Ranger Station (Monday-Friday) 48 hours prior to your arrival at (509) 784-4700. Have your reservation number available when you call. Cottonwood Cabin is
» Learn More »
Rustic & secluded cabin rentals are a form of glamping. This is a relatively new term that combines the words glamorous and camping. It is for folks that want the outdoor experience that comes with camping, but with more comfort. Learn about other forms of glamping here.