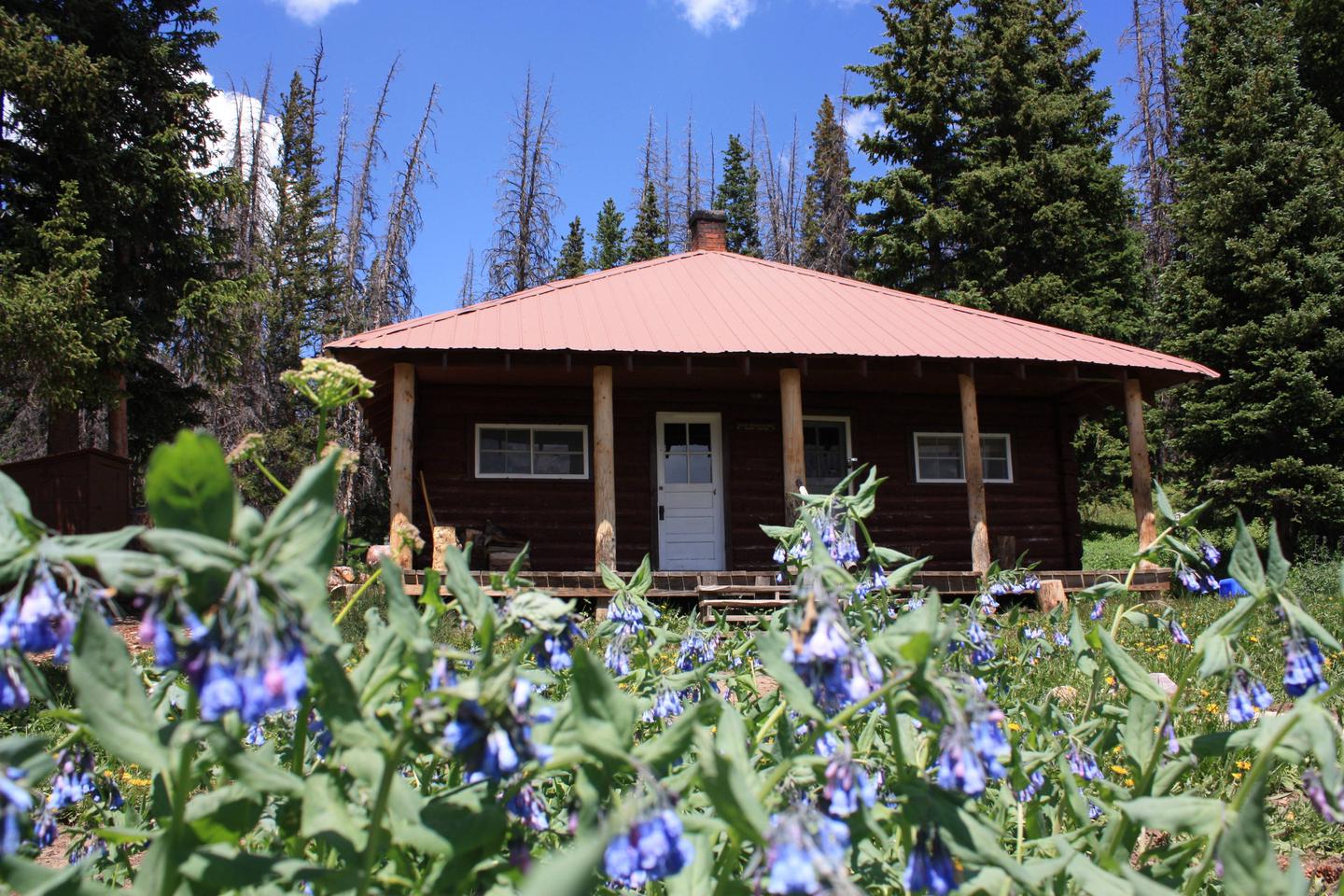 Explore scenic Wyoming with a comfortable and secluded cabin rental as your home base right in the middle of it all. This page features 14 rustic & secluded cabins in scenic Wyoming.
These secluded cabins are a great base for gaining access to vast hiking trail systems that access the highest elevations, 

Be sure to click through on each secluded cabin rental below to read the full description before you reserve your spot. Access & amenities vary widely.
Directions From Cody, drive approximately 16 miles north on Highway 120, then take Chief Joseph Scenic Highway/Highway 296 west for 22 miles, up and over Dead Indian Pass and on to Sunlight. Sunlight Road/Forest Road 101 will be on your left just before you reach the Sunlight Bridge Overlook. Drive west on Sunlight Road for about 8 miles. The ranger station will be on your left. Upon pulling into the parking lot, you will find the cabin on your left on the east side of the station. Phone 307-527-6921 – THIS NUMBER IS NOT FOR RESERVATIONS. FOR RESERVATION OR INQUIRIES ABOUT RESERVATION STATUS, GO TO RECREATION.GOV 1-877-444-6777 Activities BIKING, HISTORIC & CULTURAL SITE, CAMPING, FISHING, HIKING, WILDLIFE VIEWING Keywords SNRC,Sunlight Ranger Station,SHOSHONE NF – FS Related Link(s) Rec Area Info & Images Wyoming State Tourism Overview Sunlight Rangers Cabin lies within the Sunlight Ranger Station, located approximately 40 miles northwest
» Learn More & Rent »
Rustic & secluded cabin rentals are a form of glamping. This is a relatively new term that combines the words glamorous and camping. It is for folks that want the outdoor experience that comes with camping, but with more comfort. Learn about other forms of glamping here.