Visit the scenic Oregon back country in style with your very own rustic & secluded cabin rental.
Gain access to spectacular hiking trails and world class scenery.

This page features 33 rustic & secluded cabins in the Oregon back country.
Be sure to click through on each rustic cabin rental below to read the full description before you reserve your spot.
Access & amenities vary widely.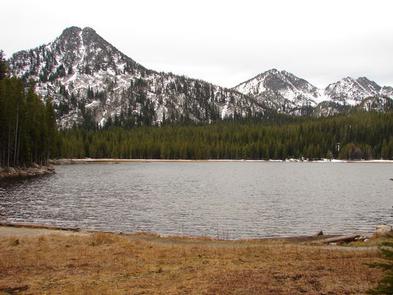 Directions From Baker City: take Highway 30 to Haines, turn west on County Road 1146, and follow the Elkhorn Drive Scenic Byway signs to Anthony Lakes. Turn left at the campground entrance. Anthony Lakes Guard Station is located adjacent to the campground. Phone 541-894-2332 Activities BIKING, BOATING, CAMPING, FISHING, HIKING, HUNTING, WILDLIFE VIEWING, WILDERNESS, DAY USE AREA, SWIMMING, MOUNTAIN BIKING, CANOEING, BIRDING, WATER ACCESS, SCENIC DRIVE Keywords ANTH,ANTHONY LAKES CABIN,ANTHONY CABIN,WALLOWA-WHITMAN NF – FS Related Link(s) Rec Area Info & Images Anthony Lakes Mountain Resort Oregon State Road Conditions Oregon State Tourism Overview Anthony Lake forms the source of Anthony Creek, named for William 'Doc' Anthony, an ambitious homesteader who came to Baker County in 1864. He was a farmer and a doctor, collected tolls on the Dealy Wagon Road for a time, and ran his ranch until he died in 1914 at age 85. Anthony Lake Guard Station is
» Learn More & Rent »
Rustic & secluded cabin rentals are a form of glamping. This is a relatively new term that combines the words glamorous and camping. It is for folks that want the outdoor experience that comes with camping, but with more comfort. Learn about other forms of glamping here.