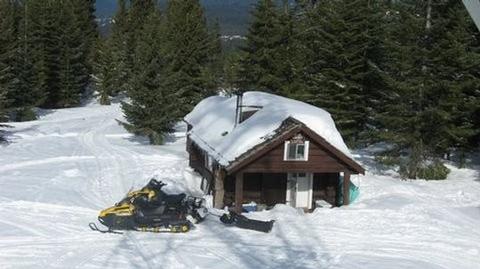 For an unforgettable outdoor experience, check out these 36 rustic cabins in Idaho.
These scenic & secluded rustic cabins were built and are maintained by the US Forest Service.
Be sure to read the full details on each cabin, before you proceed to rent the cabins online. Access and amenities vary widely!
Directions The cabin can be accessed by traveling west from Kilgore, Idaho, via Forest Road 006 approximately 8 miles to Forest Road 478. Travel Forest Road 478 to the Steel Creek Group Area. The cabin is located just outside of the group area and can be reached by driving through
» Learn More »
Rustic & secluded cabin rentals are a form of glamping. This is a relatively new term that combines the words glamorous and camping. It is for folks that want the outdoor experience that comes with camping, but with more comfort. Learn about other forms of glamping here.