India is blessed with the most pristine peaks and valleys of the grandiose Himalayan mountains. India attracts beginner to advanced level trekking enthusiasts from across the word, who come here to indulge in a true nomadic life and spend a pleasant time at the heights of elevations surrounded by glamorous Himalayan peaks and forests.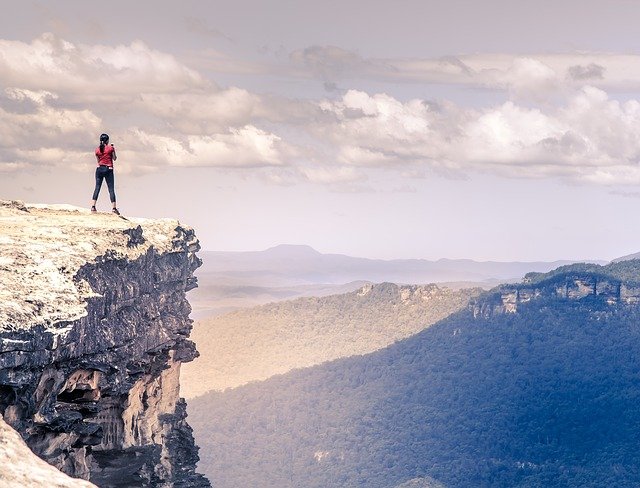 One of the most exquisite trekking expeditions in India is the infamous Rupin Trek Pass. This is the most exquisite crossover trek between Manali and Uttarakhand. As you trek up you will catch the glimpses of some of the most fabulous deodar and pine trees, flowers valleys and bio reserves and whatnot. The Rupin pass is located at a height of 4600 metres, and the view from up above is absolutely ethereal.
The Kedarnath Trek is one of the fanciest pilgrimage locations in India. This beautiful temple is perched at a height of 4000 metres, and attacks devotees who come here to offer their prayers to Lord Shiva. While on the Kedarnath trek, you will witness the most pristine green lush valleys of Uttarakhand and clear streams flowing by.
Rupin Pass Trek – The exquisite Rupis pass trek is one of the most fabulous excursions that you can indulge in. This trek begins in Uttarakhand and is a crossover trek towards Himachal Pradesh. The Rupin Pass is located at a height of 4600 metres, and features moderate level trekking expeditions for all people looking to level up their trekking game. Rupin Pass Trek begins with a 9 hours journey from Dehrdaun to Dhaula, from where you will head onto Sewa. On your way up, you will find a plethora of unique pine oaks and deodar trees like never before. You will also catch the glimpse of the exquisite River Rupin in your trekking expedition.
Bali Trek Pass  – Bali Trek Pass is an advanced level trekking expedition that promises you serene and mystical views of the Bali pass at a height of 5000 metres. Encompassing the best views of the Himalayan peaks, the Bali trek pass remains covered throughout the year with snow. The trek begins from sankri village and requires at least a minimum of 8-9 days of trekking. Tourists will come across a number of pristine villages perched at highlands where they can relax. The Bali trek ends when you reach the peak, and on your climb up you will witness many glacial lakes and Yamunotri views which are extremely ethereal.
Tungnath Trek- Before you check out the activities that you can do while on Tungnath Trek, it makes sense to know about the temple first. It is the shrine of Lord Shiva that rests on   the highest peak, the Chandranath Parvat. The temple is more than 1,000-years old, and that adds to its glory. It is the highest among the five Kedar temples but one of the easiest to reach. Arjun had laid the foundational stone of this revered Hindu temple.
Kedarnath Trek – The kedar yatra or the beautiful kedarnath trek is one of most fabulous trekking expeditions to the holy pilgrimage location of Kedarnath. This serene village is perched at a height of 3583 metres and remains open only during some months throughout the year. This exquisite pilgrimage location attracts an enormous crowd of devotees every year who come here to offer their prayers to Lord Shiva.  The trek begins from Gaurikud and encompasses a 16 kilometre hike through the Chatti jungles, territories of Ganga and Rabari bridge till you finally reach the peak.
 Valley of Flower trek – The Valley of flowers is located at a height of 3658 metres and is in full bloom during the month of August. This valley of flowers is an exquisite trekking expedition that is the perfect way to get a little closer to the fabulous nature around us. This entire valley is spread over an area of 8 kms, and is a picturesque view that will remain etched in your memories forever. As you trek up you will come across the fabulous Nanda Devi biosphere and get pleasant glimpses of the finest oak and deodar trees like never before. The Valley of Trek is a definite try for all beginner level trekkers.
Kedartal Trek – The beautiful Kedartal lake is one of the most exotic glacial lakes, and is perched at a height of 4912 metres, and hosts a perfect trekking expedition for you. This lake gives rise to Kedar Ganga river and when you trek up you will come across serene tributaries and streams of India's major rivers and also catch glimpses of the waterfall. The beautiful Kedartal trek encompasses the best views of the Himalayan peaks, like Thalay Sagar, Bhrinupanth and Jogin 1 & 2. This entire trek is covered with the best views of Gangotri, Dehradun and Kedar Kharak.