It's summertime, which means the perfect opportunity to get outdoors and enjoy all that nature has to offer! But while you're camping and exploring in the great outdoors, don't forget about your skincare routine. Here are a few tips for keeping your skin looking its best while you're roughing it in the wild.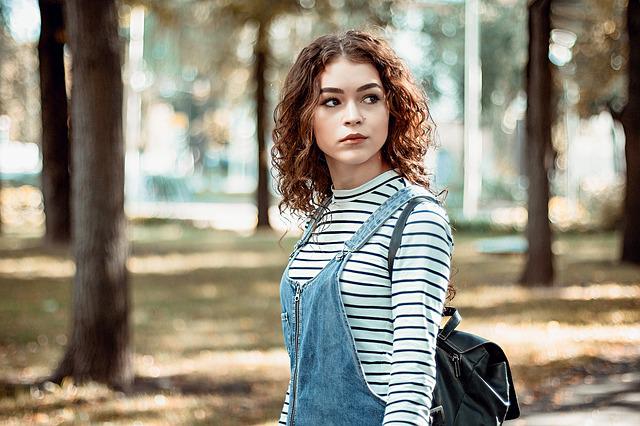 For anyone who loves the outdoors, there are only 2 rules for camping skin care: minimalistic packing and leave trash behind.
One: camping skin care should not burden your backpack.
And two: adepts of camping and hiking practice respect for the environment. Responsible campers leave nature behind in its primal state. The National Park Service has issued rules that require campers to hide smelly items in airtight containers and hang them 10 feet above the ground to avoid attracting animals.
Wild animals, bears in particular, have an extremely developed sense of smell. Therefore, all cosmetics should be fragrance-free or securely hidden in containers. This is especially true of toothpaste, bug spray, lip balm, soap, etc.
Camping Skincare Essentials
When you're spending time outdoors, there's no point in worrying about classic skincare basics. It's always better to opt for a simplified routine instead of using your normal arsenal of beauty products. The goal of a hiking skin care routine is 100% sun protection, effective cleansing of dirt, sweat, grease and cosmetics – that's it. Simplified skin care should keep your skin safe, balanced, moisturized. Plus, you won't want to carry dozens of products in your bag, making it heavier than it already is. After all,  for outdoor adventures you should always prioritize a sleeping bag, first aid kit, warm clothes, utensils, gear and food.
So how can  you combine compactness with the usual needs of a self-care routine? Our checklist of hiking cosmetics will help make up your mind:
Hand sanitizer – the #1 travel tool. Thoroughly treating your hands before and after toileting, before every meal, and before the slightest touch of your face is infection prevention and a guarantee of retaining a clear skin after exhausting outdoor activities.
Baby's wet wipes – suitable for cleaning hands and body, as well as for the first step of removing eye makeup. For example, to remove mascara, just put the wipes for 30 seconds on your closed eyes, then gently swipe and remove the dissolved makeup. The lotion in the wipe can cause irritation, so choose a reliable brand and with an hypoallergenic composition.
A water bottle is a valuable resource if running water is not available. When you rinse off your beauty products with water, use a bucket to drain it, then dispose of the soapy water in a pit 200 feet away from natural water sources to avoid damaging the ecosystem. The rule is true even for biodegradable soaps.
You can moisten a clean microfiber towel with micellar water and wipe your face. If you're going car camping, you'll probably have an ice cooler. An ice cube will lightly cleanse and tone your skin naturally.
A quality water-resistant sunscreen protects against UVA and UVB rays and doesn't drip off when you sweat. The closer you are to the equator and the higher up into the mountains, the more aggressive the UV rays are, and the more different UV filters should be included. You can protect yourself from the sun with physical sunscreens, chemical sunscreens and a combination of the two. If you have sensitive skin, you should opt for physical or combined protection, complemented with clothing and headgear. Do not use exfoliating and acidic cosmetics before the trip, to avoid provoking a heightened sensitivity of the skin to the sun.
Lip balm should properly moisturize and protect against UV radiation. When choosing the perfect lip balm, give preference to the maximum values – SPF30+, SPF50+. You can use colorless or tinted versions.
Dry shampoo is very convenient. Dry powder is applied to the roots of the hair, to absorb sebum and impurities, and it also helps with brushing out the hair.
Insect repellent is a must in the first aid kit, along with plasters, antihistamines and bite relief balms. Note that formulations with soybean oil clog pores severely. Look for non-comedogenic, plant-based formulations with eucalyptus and lemon, but be aware that they must be sprayed more frequently. After bug bites, you can soothe the itching with baking soda, and it's best to cover the bite site with a band-aid to avoid scratching and turning it into a scar.
For hygienic purposes it is good to combine paper toilet paper with wet paper. A separate ziplock sure pack can help to store paper in all weather conditions.
How to take care of your skin while camping
For many girls, a great outdoor camping trip is associated with taking a break from everyday life and the usual beauty rituals. But there are also those who don't give up light travel makeup and require a more thorough cleansing.This is especially the case with people who have acne-prone skin.
When we are going on vacation in the fresh air, we are also aware of all the risks to our skin: pigmentation, wrinkles, small scars, insect bites, the appearance of acne. No need to worry; all problems can be solved.
It's important to make an appointment for cosmetic facial procedures before and after the camping and to get individual recommendations by a specialist to understand what problems can be fixed by self-treatment, what problems can be treated by medicine, what can be postponed until you get to civilization, and what activities should be forgotten about.
Let's talk about how to reduce risks and provide cleansing in hiking conditions – the most urgent skin care procedure?
Skin care tips
Washing your face is the basics of beauty. In hot weather, we recommend constructing a shower made of big plastic bottles. Punch holes in the bottle, fill with water and try to wash away sweat and impurities under a small stream of clean water.
Care tips if you use outdoor makeup. Minimalist makeup is usually based on mineral powder, a thin layer of mascara, and lip balm. And most importantly, a layer of sanscreen. In this case, cleansing the skin in the morning and evening is mandatory:
Wet wipes are not the best solution, as they can dry out the skin. It is better to wipe your skin with a clean, damp towel, then with micellar water. Eye makeup remover should be hypoallergenic and previously tested. Do not choose waterproof mascara, to avoid creating unnecessary problems.
For problematic skin, it is relevant to tone the skin with an antibacterial toner to clean the pores deeper after the initial cleansing.
Moisturizing clean skin with your favorite cream or gel at night will help maintain health and balance. You can use mini versions of travel cosmetics. Or just pour a small amount into contact lens containers.
Сamping hygiene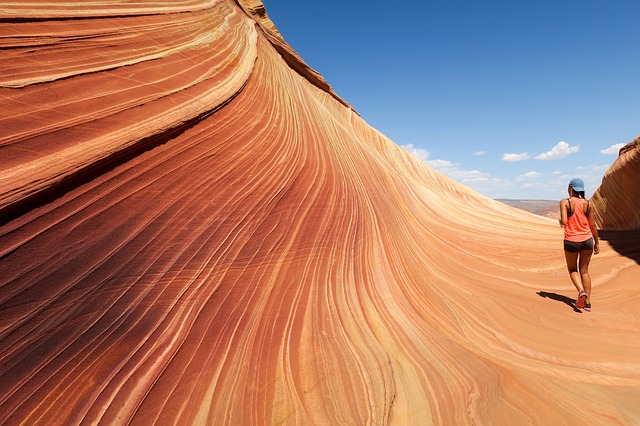 It's important to create a convenient daily routine and personal hygiene which you can easily follow. Here are some tips::
Brushing teeth with biodegradable toothpaste and using a minimal amount of water;
Thorough treatment of hands with environmentally friendly soaps and disinfectants (alcohol gels, sprays, wipes);
to go to the toilet, move away from the camp and water sources, dig a hole with a spatula, clean thoroughly with paper and wet toilet paper, bury it;
if there are abrasions and irritations in delicate places, apply baby powder or ointment with pantothenic acid;
both summer and winter camping requires comfortable change of clothes, dry and clean; for washing clothes and socks experienced campers use a zip-pack with water and a small amount of soap, which creates the "washing machine" effect, and then they rinse out the soapy water
Staying clean and dry is vital. For other things adventurers need to worry about, read on.
Сamping safety tips
Hiking safety is based on sound planning. Think in advance about what level of comfort is right for you, what the weather forecast is for the selected dates. It is also important to choose the right food and  pack it so that it doesn't spoil.
The following hazards that can be expected in the outdoors:
Cold, heat, precipitation;
perishable foods;
insects;
the threat of fire;
allergic reactions;
sunburn;
dehydration;
wild animals.
Read the recommendations for safe hiking in this article. Make your trip an interesting experience.