Glamping, short for glamorous camping, is a luxurious way to enjoy the outdoors and nature with all of the comforts of home – often even more. It's like luxury holiday accommodation meets camping, with a few modern amenities thrown in. Whether you want to stay close to home or travel somewhere exotic, glamping offers an unforgettable experience. This blog post will detail what glamping is, how to make it even more luxurious, and why you should embark on a glamping adventure. So let's get started!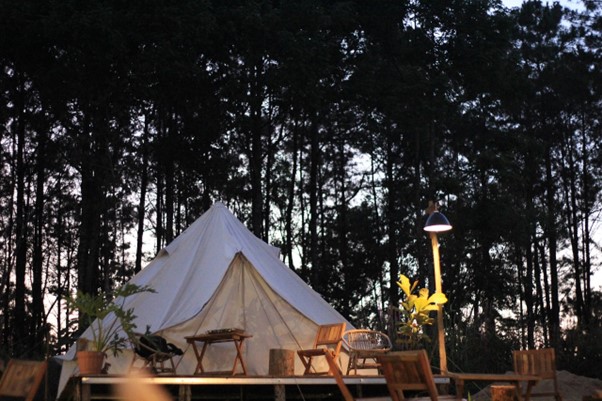 What is Glamping?
Glamping comes in many forms — from camping tents with amenities like plush bedding, electricity, and cooking facilities, to yurts with wood-burning stoves and covered verandas. You can even stay in a cabin or treehouse for an experience that's truly out of this world. In some cases, you'll also have access to high-end restaurants and onsite spas. In this way, glamping offers both the adventure of camping and the comfort of luxury accommodation. Many people choose yachts, houseboats, or safari-style tents for their glamping trips. However, the problem they sometimes encounter is how to transport their yachts. It can be quite a hassle, but with the best in yacht shipping company, all that worry can be alleviated. They offer hassle-free transportation and even storage of your yacht if necessary. Also, if you're looking for the best in comfort, camping pods are becoming increasingly popular, which have all of the amenities of a luxury holiday home.
How to Make Glamping Even More Luxurious
Making your glamping experience even more luxurious is easy — just add a few extra touches!
1) Add Some Cushions And Blankets For Coziness
Nothing beats snuggling up with a few cushions and blankets when camping outdoors. It adds an extra layer of comfort to your glamping experience and makes it even more luxurious! Also, why not add a few comfy chairs or an outdoor sofa for extra seating and relaxation? This will help you make your glamping site feel even more like home.
2) Set Up A Home Entertainment System
Bringing along a home entertainment system, such as a DVD player or gaming console, can make your glamping experience even better. This will allow you to enjoy a movie night or some gaming with your friends, no matter where you are!
3) Pack Some Fancy Food And Drinks
Another great way to make your glamping site feel more luxurious is by packing some fancy food and drinks. You can bring along gourmet snacks, fine wines, and even champagne to make it feel like an extravagant holiday.
4) Invest In Quality Camping Equipment
Investing in quality camping equipment can also add to the luxury of your glamping experience. A high-quality tent, sleeping bags, and a comfortable air mattress will ensure you get a good night's sleep and are comfortable throughout your stay.
5) Set Up A Luxury Campfire
Setting up a luxury campfire is also a great way to make your glamping experience even more luxurious. You can decorate the fire pit with logs, stones, and other decorative items. And don't forget to add some comfy chairs or blankets around it so you can relax and enjoy the warmth of the fire.
6) Enjoy Nature With Some Outdoor Activities
Finally, you can also make your glamping experience even more luxurious by enjoying nature with some outdoor activities. Hiking, fishing, kayaking, and even swimming are all great ways to connect with the outdoors and enjoy a luxurious experience. You can also bring along a few board games or cards to enjoy with your loved ones. This will really make your glamping trip one to remember!
How People Feel About Glamping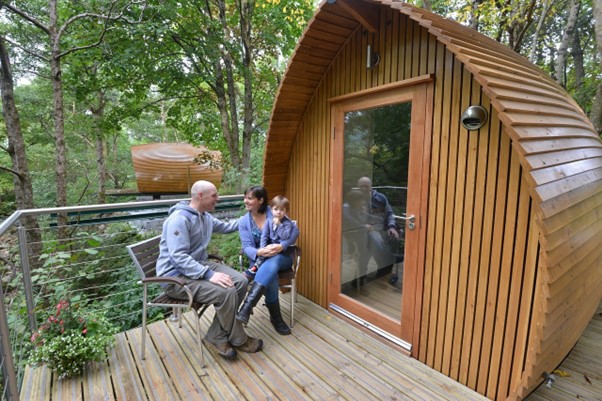 Many people who have experienced glamping agree that it's one of the most luxurious and enjoyable outdoor activities out there. They report feeling relaxed, connected to nature, and yet still in the comfort of familiar amenities. Glamping has also grown in popularity due to its convenience and affordability compared to traditional camping. People can easily book their luxurious accommodation online, without the hassle of setting up a traditional campsite. Also, many people who choose to go glamping report feeling a sense of adventure and excitement that is often lacking in more traditional holiday experiences.
So if you're looking for an adventure with a touch of luxury, then glamping may be just what you need. By following the tips outlined above, you can make your glamping experience even more luxurious and enjoyable. So why not pack your bags and embark on a glamping adventure today? You won't regret it!