Sleeping is essential in our lives. This is when we recharge our bodies for the next day. However, when we think about camping, we'd probably imagine an uncomfortable place to sleep in – we have to sleep in a hard, solid place, giving us body pain the next day.
Camping is an exciting activity for friends and family. The essential gear people need would be family camping tents; they are perfect for different sizes of families. The tent can keep you safe from various weather conditions, but you'll need a better place to sleep.
How can you sleep well while camping? This article will cover the most comfortable things for sleeping in a tent. So the next time you camp, you'd have fun doing different activities and sleep well.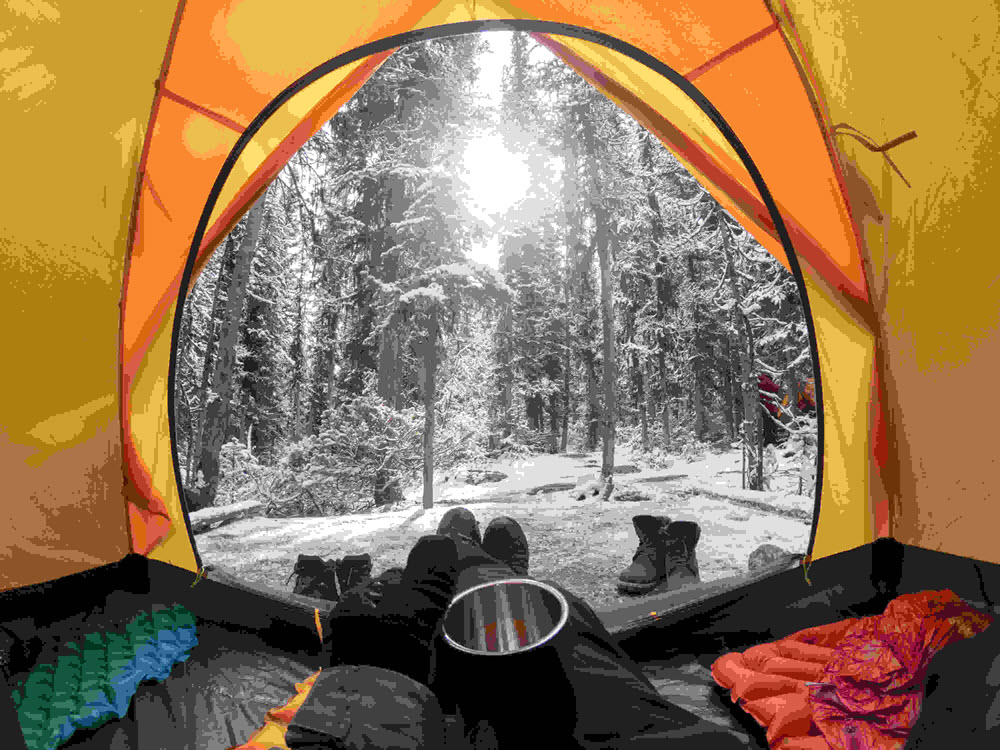 The Most Comfortable Thing To Sleep On
The shortest answer is a thick inflatable sleeping pad or air mattress. You can pack them for storage, and they can be used to sleep on anytime you want to.
Preparing it doesn't take much time, either. Thanks to our technology, we can use electronic air-pumping devices to inflate these sleeping pads.
Since they are thick, you won't feel any discomfort and would feel like you are sleeping on clouds. If it gets too soft, all you have to do is to inflate it again.
However, not all campers are the same, especially regarding sleeping. Some campers prefer to sleep in hammocks, foams, and more. This means that a thick inflatable sleeping pad might not be the one you need.
Getting enough rest on camping is crucial. So we'll talk about the things you need to sleep camping comfortably.
What Other Things To Sleep On
Aside from air mattresses, there are other things you can use to sleep on. They might not offer the same feature, but they would surely fit your needs.
Campers who have limited mobility would love a bed elevated from the ground. This makes it more comfortable to get up from bed. A cot is one of the best choices. It offers convenience for people with difficulty moving around quickly.
Hammocks can do the same, but you'd need to set them up before using them. Although possible, it would be challenging to set it inside your tent.
However, talking to your physician about the type of bed you need is essential if you suffer from back pain. You must ask for their recommendations before camping to prepare yourself and your budget, especially if it involves a particular type.
What Pillows To Use
In getting the most comfortable sleep, your bed isn't the only place that can provide you with comfort; you'll also need pillows.
Some people consider this an essential accessory, while others consider it an additional luxury. One thing is for sure; most campers find the pillows comfortable to sleep with.
The best part about it is that there are plenty of options for your camping:
Regular Pillow. If bulk isn't your primary concern, and you have a lot of space in your car, traditional pillows would do great.
They are very comfortable and can help you sleep as you struggle to get one at night. A separate pillow from the ones you use at home is excellent.
Purpose-Built Camping Pillows. Camping gear manufacturers have delved into making pillows specifically for camping. They have foam pillows specially designed for campers and inflatable models ideal for backpackers.
They might not be as comfortable as the ones at your home, but many campers say it provides decent comfort.
Makeshift Pillow. If you don't have a pillow for camping, maybe you forgot one, or it's already out of your budget, you can try to make one yourself without spending an extra penny.
You can wear your old clothes, such as fleece jackets. Better yet, get a sack and put some spare clothes inside until it's comfortable enough to be a pillow.
On the other hand, some people prefer to have no pillow at all. They can sleep soundly without any added comfort. But if you're one of the campers who like to have one, feel free to use the ones above and not just use any travel pillow.
Again, if you have back or neck problems, you must consult your doctor before camping to ensure your comfort. They would tell you which pillow is the perfect one for your camping.
It's Possible To Sleep Well In Tents
It can be true that sleeping in a tent can be frustrating; the sack might not be comfortable enough. However, when using the right bed and pillow, you can achieve a relaxing sleep even though you're camping near the mountains.
It's no longer impossible to get a cozy sleep; you can use a cot, air mattress, or hammock. As long as you have a comfortable thing to lay your body on, your camping experience will surely be memorable and fun.