Kilauea Point National Wildlife Refuge pictured below is one of 3 stunning wildlife areas featured on this page. In addition to wildlife viewing, these areas offer opportunities for hiking, environmental education, photography, interpretive programs and more.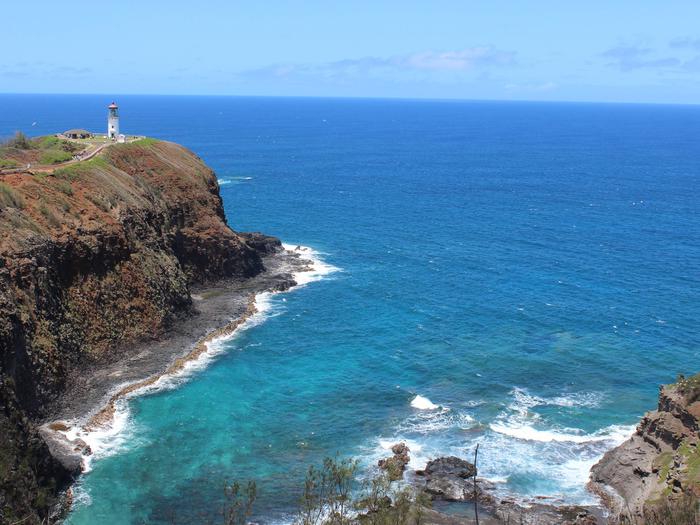 Kilauea Point National Wildlife Refuge
The rocky cliffs of the Kilauea Point National Wildlife Refuge provide premier nesting and roosting habitat for seven native Hawaiian seabirds. It is one of the most important seabird nesting sites in the inhabited Hawaiian Islands. 
Reintroduction of the endangered nene(Hawaiian goose) began on the refuge in 1991 as part of a statewide recovery program. Predator control and a predator proof fence line around the perimeter of the refuge are necessary to protect breeding seabirds and nene. Native plant restoration has been ongoing since the refuge was established in 1985.
Directions: Turn off the Kuhio Highway at the entrance to the town of Kilauea and follow the signs to Kilauea Lighthouse. The refuge is at the end of Lighthouse Road. Phone: 808-828-1413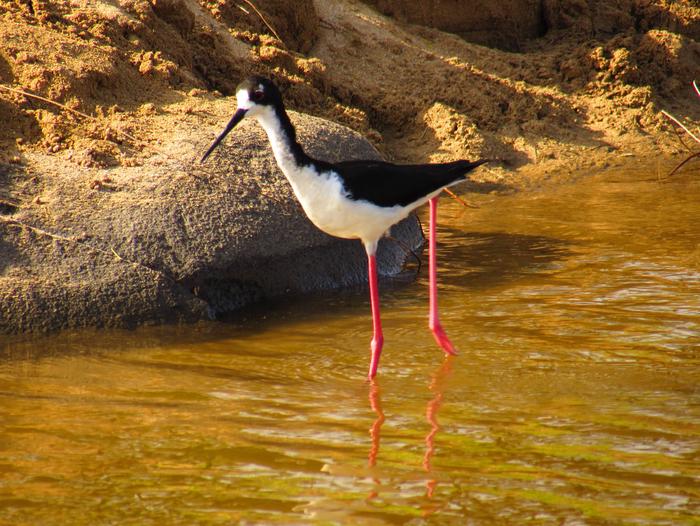 Kealia Pond National Wildlife Refuge
Kealia Pond National Wildlife Refuge is one of the few natural wetlands remaining in the Hawaiian Islands. Located along the south central coast of the island of Maui between the towns of Kihei and Ma'alaea, this 691-acre wetland is home to the endangered Hawaiian coot (ae'o). The refuge is adjacent to Kealia Beach, which is a nesting ground for the endangered hawksbill turtle.
Directions: The refuge office is located about a mile north of the town of Kihei. Look for the familiar U.S. Fish and Wildlife Service logo (with the dark blue fish and goose) at the entrance, located at milepost 6 of Mokulele Highway (Highway 311). The office is less than 0.5 miles down this road. Parking is limited; groups of more than 20 people please phone ahead. Phone: 808-875-1582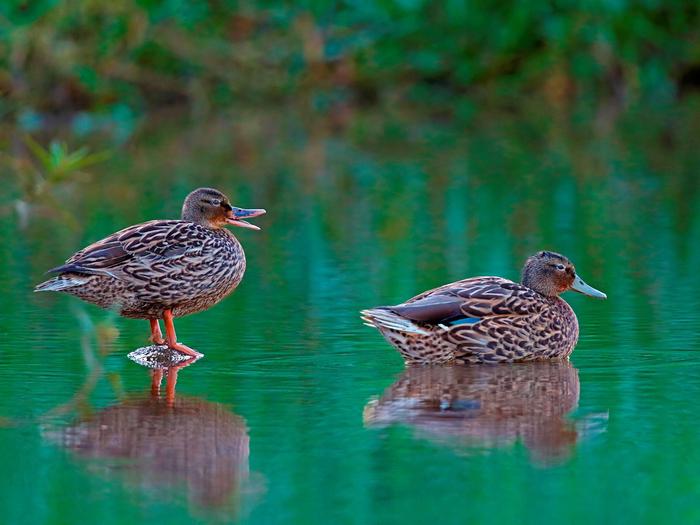 Hanalei National Wildlife Refuge
Hanalei National Wildlife Refuge is encircled by waterfall-draped mountains. The picturesque Hanalei Valley on Kauai's north shore is where you will find the Hanalei Refuge. Established in 1972, it provides essential habitat for endangered Hawaiian water birds, including the koloa maoli (Hawaiian duck), 'alae ke'oke'o (Hawaiian coot), 'alae 'ula (Hawaiian moorhen), and ae'o (Hawaiian stilt).
Directions: To find the refuge office, turn left just after crossing the Hanalei River Bridge onto Ohiki Road and continuing past the Haraguchi Rice Mill to the last buildings on the right. Phone: 808-828-1413