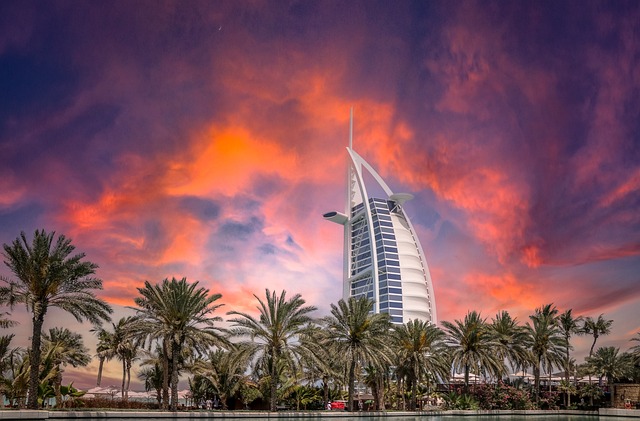 Dubai and Singapore are two of the most fascinating cities in the world, each offering a unique blend of modernity and tradition. While Dubai is known for its skyscrapers and opulent lifestyle, Singapore is renowned for its green spaces and efficient urban planning. However, both cities have something in common: they offer excellent opportunities for trekking enthusiasts to explore their hidden gems. In this article, we will take you on a journey to discover the best trekking trails in Dubai and Singapore, and provide some tips on how to make the most of your adventure. We will also mention two popular tour packages for these destinations.
Dubai Trekking Expedition
Dubai may not be the first place that comes to mind when you think of trekking, but this desert city has a surprising number of trails for hikers of all levels. The most popular one is the Hatta Mountain Trek, located about 115 km from Dubai. This 10 km trail takes you through the stunning Hajar Mountains, passing by freshwater pools and rocky formations. You can also hike to the top of the mountain for panoramic views of the surrounding landscape. Another popular trail is the Wadi Showka Trek, which is closer to the city and takes around 4 hours to complete. This 12 km trail features narrow canyons, boulder fields, and plenty of wildlife, including mountain goats and falcons.
For those who prefer a more urban trekking experience, the Dubai Marina Walk is a great option. This 7 km walk takes you along the waterfront of the Dubai Marina, passing by luxury yachts, trendy restaurants, and impressive skyscrapers. You can also take a break and relax at one of the many cafes or parks along the way. Another interesting option is the Dubai Miracle Garden, which takes you through the world's largest flower garden. This 2 km trail features over 45 million flowers arranged in different shapes and patterns, making for a colorful and unique experience.
To make the most of your Dubai trekking expedition, we recommend booking a Dubai tour packages that includes transportation, guide services, and accommodation. Some popular tour packages for Dubai include the Dubai City Tour Package and the Dubai Adventure Package. The former offers a comprehensive tour of the city's main attractions, while the latter includes activities such as dune bashing, camel riding, and desert camping.
Singapore Trekking Expedition
Singapore may be a small island nation, but it is packed with green spaces and hiking trails that offer a respite from the bustling city. One of the most famous trails is the Southern Ridges Trail, a 10 km trek that connects several parks and nature reserves in the southern part of the island. This trail offers stunning views of the city skyline and the harbor, as well as lush greenery and interesting wildlife. Another popular trail is the MacRitchie Reservoir Trail, a 11 km loop that takes you around the scenic reservoir and through the forest canopy. This trail is known for its tree-top walk, which offers panoramic views of the surrounding landscape.
For those who want to experience the local culture while trekking, the Kampong Trail is a must-do. This 8 km trail takes you through the historic Kampong Glam district, passing by colorful shophouses, mosques, and street art. You can also stop by the Malay Heritage Centre to learn more about the local Malay culture. Another interesting trail is the Rail Corridor Trail, a 24 km route that follows the path of the old railway track. This trail takes you through some of the most scenic parts of Singapore, including nature reserves, parks, and historic landmarks.
To make the most of your Singapore trekking expedition, we recommend booking a Singapore tour packages that includes transportation and other more facilities.