When it comes to vacationing, many people think that the only way to relax is by lying on a beach for hours on end. However, there are plenty of other ways to enjoy your time away from home and relax without having to spend all day in the sun. Here are six unique outdoor activities you can do to relax on vacation.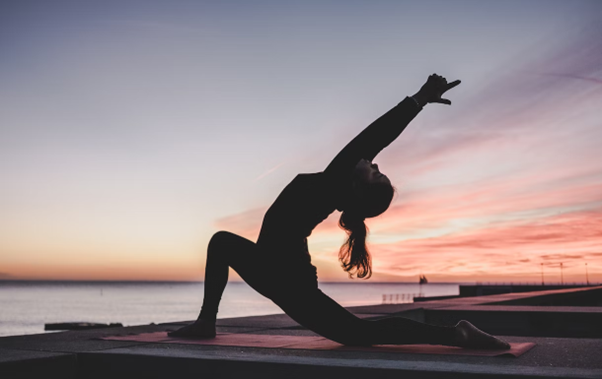 1. Outdoor Yoga
Taking a yoga class in the great outdoors is a great way to unwind and connect with nature. You can enjoy the calmness of your surroundings and practice mindfulness as you move through various poses, stretches, and relaxation techniques. You can join an outdoor yoga retreat if you want to take things up a notch. The benefits, especially on vacation, are endless – you will get to unplug, clear your mind and reset. Additionally, yoga will help you become more flexible, improve your balance and breathing, and strengthen your muscles.
2. Hiking
Hiking is an excellent way to enjoy quality time in nature while getting some exercise. There's nothing like being out in the wilderness, admiring the scenery, and taking a break from everyday life. Plus, depending on where you're vacationing, you might stumble upon some spectacular views! Before you head out, make sure to do a little research so that you can find easy trails if needed. Additionally, don't forget to bring lots of water and snacks with you – they are essential for any hike. If possible, try to hike with a group – this will make it more fun and also help you stay safe.
3. Kayaking/Canoeing
If you're looking for a peaceful way to explore the outdoors, then kayaking or canoeing is an excellent option. It's a great activity for couples or families who want to get out on the water and enjoy some quality time together. You can choose from lakes, rivers, or even oceans if you're feeling adventurous! Plus, paddling is an amazing full-body workout that will help improve your strength and balance. If you don't feel comfortable taking a boat out on your own, there are plenty of guided tours available so that you can have an expert show you the way. And, you can always rent a kayak or canoe from local equipment providers if you don't have your own. 
4. Cycling/Mountain Biking
Cycling and mountain biking are two of the most popular outdoor activities and they're a great way to explore new areas while getting some exercise in at the same time. Whether you're a beginner or an expert, there are trails for all levels to enjoy. Plus, cycling is low-impact so it won't put too much strain on your joints and muscles. To get the most out of your ride, make sure to bring the necessary equipment such as a helmet and knee pads. 
5. Rock Climbing
Rock climbing is another excellent outdoor activity that will make your vacation even more memorable. It requires focus, strength, and determination – all of which can help relieve stress when done in moderation. Before you head out, make sure to join an introductory course if you've never climbed before – this way you can learn the proper safety protocols and techniques from an experienced instructor. More experienced climbers may want to consider renting or buying their own climbing gear for a more personalized experience. Make sure you're equipped with the right safety gear such as a helmet, harness, and carabiners – these will help maximize your safety when engaging in this exciting activity. 
6. Beach/Park Picnics
Sometimes, the best way to relax is by taking it easy and simply enjoying your time away from home. If you're looking for a fun and low-key activity, then why not have a beach or park picnic? All you need is some food, drinks, and good company (or just yourself if that's what you prefer). Enjoying an outdoor meal surrounded by nature can be incredibly calming – plus there are plenty of different foods you can choose from so that you don't get bored. For example, you can make sandwiches and salads, as well as snacks like chips and dip. Or if grilling is your thing, why not fire up a portable grill and cook some burgers or hot dogs? 
There are plenty of outdoor activities to enjoy during your vacation. Whether you're looking for an adrenaline-pumping activity or a more relaxed experience, there's something for everyone. Just remember to stay safe and bring the necessary supplies with you. And above all, don't forget to take some time to appreciate the beauty of nature while enjoying your time away. Have fun!