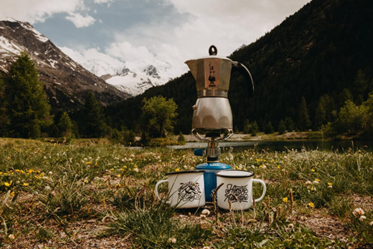 There's nothing better than camping and the crisp morning of the outdoors. Whether it's catching the unfiltered sunset or hearing all the natural noises of the wild, camping is the stuff of dreams. As great as camping is, you do have to give up some comfort in order to give yourself over to the wilderness. Camping can get uncomfortable, but it doesn't have to be that way! To help make your trip more homey and comfortable, here are 4 essential items you need to take with you!
1.   Meal essentials
One way to make sure that you're sitting cozy on your camping trip is to pack everything you'll need for breakfast, lunch, and dinner. This includes everything from pots, pans, and snacks to your Asobu insulated mugs for your tea, coffee, or hot cocoa. When packing food items make sure to seal them or take prepackaged, non-perishable items. When packing utensils and dishes, take things that you can reuse and wash easily. Go for all-in-one items to make sure you pack light and can stay caffeinated and fed on your trip.
2.   Warm clothes and bedding
Whether you're in the mountains or the desert, the wilderness can be unforgiving when it gets cold. Stay warm and cozy by remembering to pack clothing and items that you can layer to avoid freezing at night or in the cold. Get a well-insulated sleeping bag to snuggle into in your tent, car, or RV. If you can't spring for any expensive materials or items, make sure to pack extras and layer up to avoid the cold ruining the comforts of your camping trip!
3.   Lighting
There are no lamps, street lights, or night lights in the wilderness. If you want to be able to see in the dark, you're going to have to bring your own lighting! You'll need to see where you're going if you need to go to the bathroom, tell spooky stories, or stargaze. Bring a few flashlights and plenty of batteries to last you the entire trip. A gas lamp is great for stationary lighting, and candles make for a more romantic and eco-friendly option. Make sure you don't stay in the dark on your next camping trip and go prepared!
4.   Health and hygiene
Last but not least, don't forget to pack your necessary health and hygiene products! Make sure you have all your necessary medication and have some bug repellant on hand to deter bugs. Pack a first aid kit with all the essentials like bandaids, pain medication, and rubbing alcohol. Bring all your necessary shampoos, soaps, wipes, and toothpaste to stay clean and fresh while you camp. As long as you're careful with how you use them, there's no shame in bringing these items with you. Becoming one with nature doesn't mean you need to smell like it!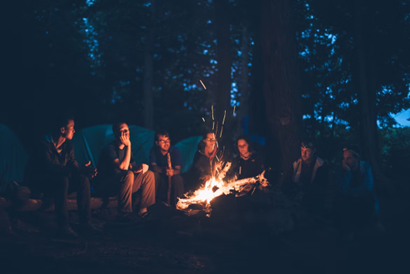 So there you have it! With these 4 essentials, you're ready to pack for your next camping trip like a pro! No camping trip is complete without food, snacks, and all the necessary equipment you need to cook. Make sure to bring warm clothing and bedding to stay toasty during cold nights and chilly mornings. Whether you bring a flashlight, a gas lamp, or some candles, make sure you can light your way while you camp. Last but not least, don't forget to bring all your necessary health and hygiene products! Good luck and happy camping!