Are you planning a camping trip? Look no further! Camping trips are an awesome way to explore the outdoors and connect with nature. From amazing mountain views to sparkling lakes, there's something for everyone to enjoy on a camping adventure. Here are some of the top places to visit when planning your next camping trip.
Catskills, New York
The Catskills is a paradise for campers. With more than 75 peaks and thousands of miles of hiking trails, the area offers plenty of opportunities to explore. You can consider camping in the Catskills for a great spot to escape the hustle and bustle of everyday life and reconnect with nature. The place is home to many world-renowned points of interest, like Kaaterskill Falls and the Overlook Mountain Fire Tower.
The Catskills also provides plenty of outdoor activities such as fishing, whitewater rafting, tubing, skiing, snowshoeing, horseback riding, and kayaking. In addition to the area's natural beauty, there are a wealth of attractions for those who want to explore local culture and history.
Rocky Mountain National Park, Colorado
If you are looking for a camping destination with unparalleled mountain views and plenty of activities to enjoy during your stay, Rocky Mountain National Park is the perfect place. Located in the heart of the Rocky Mountains in northern Colorado, this park is known for its majestic peaks and meadows, clear alpine lakes, and abundant wildlife.
The park offers a variety of activities for campers, such as hiking, biking, horseback riding, fishing, backpacking, and wildlife viewing. You can also explore the local culture with ranger-led programs offered year-round. Ensure also to take a drive along Trail Ridge Road, one of America's most scenic roads.
Glacier National Park, Montana
Glacier National Park is known for its breathtakingly beautiful mountain scenery and rich culture. With more than 1 million acres, the park offers plenty of areas to explore on foot or by bike. The area features deep glacial valleys, towering mountains, and crystal-clear alpine lakes. Campers can enjoy plenty of activities in the park, such as hiking, rafting, fishing, bird watching, wildlife viewing, horseback riding, skiing, and snowshoeing.
There are historic lodges and chalets, backcountry campsites, as well as ranger-led hikes and nature walks. You can even take a boat tour of the park's many lakes or visit the Many Glacier areas to view glaciers in their natural setting.
Yellowstone National Park, Wyoming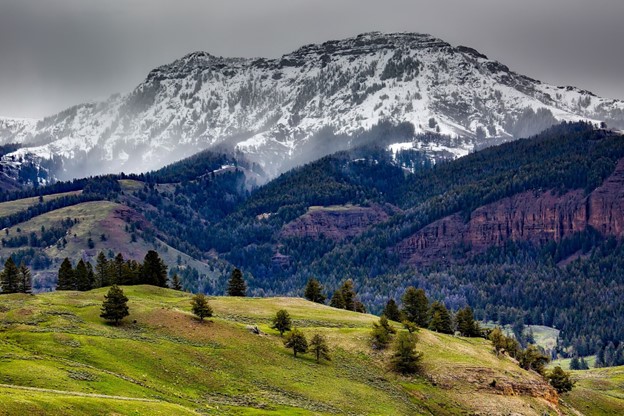 If you're looking for an unforgettable camping experience, Yellowstone National Park is where it's at! The park is full of iconic sights like Old Faithful and Grand Prismatic Spring. Plus, there are plenty of hiking trails to explore and wildlife to observe.
The park also provides a variety of activities for campers, such as fishing, horseback riding, rafting, cycling, and backpacking. For those wanting to learn more about the area's history and culture, there are ranger-led programs offered year-round. You can join any of the many guided tours to explore the park in more detail.
No matter which destination you choose, there are plenty of amazing camping destinations for your next trip. Whether it's a weekend or an extended stay, these top places will provide you with an unforgettable camping experience! So what are you waiting for? Pack your bags and get ready for adventure.