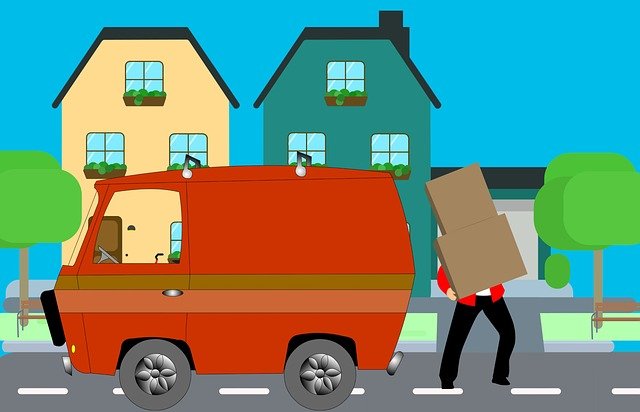 Are you thinking of switching things up and getting a new place? If so, packing is not the only thing you need to worry about. Since you will need cash to transport your belongings, you'll have to start planning out the budget. Relocating without a financial plan for spending and miscellaneous needs can significantly impact your bottom line.
Admittedly, it's not easy to save money, especially when they need to relocate arises. But, it's something you can achieve with proper planning. Before making a moving checklist, learn how to cut moving costs with these tips for moving on a budget.
1. Clean up things, throw away
unwanted
items
or sell
If you're considering an ideal way to save money during relocation, start with tiding up your wardrobe.
When you get rid of many unnecessary items in your cupboard, it gives you .added space for functional equipment while cutting down the cost of moving many things. This process is one sure-fire way that trims down on your relocation cost while offering you a less-stressful packing process since you're left with fewer things.
Alternatively, instead of getting rid of unwanted items, a garage sale may help increase the price you have on hand. Take the time to clean up every corner of the room and declutter things you won't use or need anymore. Then, arrange a garage sale with these items you don't need to help you raise more money for the move.
2. Buy
packaging and packing materials
cheaply.
So, you've decluttered your wardrobe; congratulations are in order! But, here comes other items that might affect your budget; packing materials.
You can't go to your new home without packing home essentials. For this reason, you'll need boxes, bubble wraps, wrapping paper, scissors, packing tape, and other essential materials needed to pack. The good news, there are ways you can get these items at a cheaper rate.
Head to the stores, and you might just find boxes for free. Apart from this, most e-stores provide this material at an affordable rate. Shop from them to reduce cost.
There's always a possibility you may have some supplies before visiting the store. Always check your wardrobes, cupboards and desk for any forgotten packing supply. You might be surprised what you have hidden in your cupboard.
If you can't afford to get essential packing supplies, remember that hidden in your closet are soft paper clothes, pillowcase or zip-top bags you can always use in place of boxes experiment with various items like containers to save cash.
For breakables and fragile kitchen wares, get creative with food storage containers to pack supplies.
3. Don't
move during the
season.
The moving date also plays vital part in how you spend your money. Add that you may need to hire a truck or professional shippers.
The disheartening part, people schedule their move almost every day, making it expensive to get to their destination. Summer is often one of the most bustling season as people are busy wrapping boxes and preparing to leave for their new place. However, April and October are two months with a less turnout, and you even enjoy more discounts you won't get in summer.
Plus, moving companies always notice a significant decline in the demand for their services mid-month. Booking shippers at this time will be cheaper than when you reserve at the first and last weeks of the month.
Another thing to consider is relocating on weekends may also affect your budget. Rates tend to be on the rise at these days, making the less busy weekdays a better option for your financial plan.
4. Compare Price of Professional
Shippers
Moving companies differ significantly not just in their services but also in pricing. While one professional service may offer you a lower price for less-engaging services, others might charge a hefty sum for these same services. It's always best to compare several companies based on the services they render and their pricing.
A company like Starkmovers, based in Boston, MA, offers full-relocation services and self-storage assistance for interstates, intrastate, residential, and commercial movers. Together with their large-scale and small moving services, companies like these help transport your household items, no matter your needs, whether large furniture or smaller crating needs.
5. Schedule Utility Transfer
Planning to transfer your utility will be one moving tip to help you save costs when relocating. But, one thing you need to keep in mind is that you only cut down on cost when you plan to transfer utilities on time and when required. Hence, you need to determine the exact moving date to know the best time for the change.
For instance, you plan on moving in less than 60 days and end up updating utility 20days earlier. Doing so will only add to your budget since you're paying for utilities earlier than the D day. If you're planning to move in two months' time, make sure to transfer utility 20days to the D-Day.
Also, make sure to find out if you have any outstanding so that they you know how to plan your budget. It's no joy to arrive at your new home only to find that the electricity does not work. Hence, you want to contact your utility providers to connect the electricity in the new apartment while ensuring the water system is fully functional, especially during the cold climate.
Conclusion.
When it comes to planning a move, strategic planning of utmost importance. But, the most important and first priority is finding ways to your reduce cost as much as possible. Try harnessing that creative side in you to cut down on cost. These budget truck moving tips will teach you how to reduce moving costs while ensuring smooth transitioning.