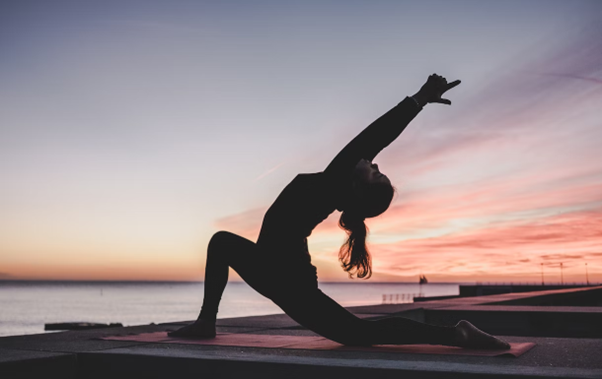 Outdoor adventures should be part of everyone's life. There are many benefits from hiking, mountaineering, biking, rock climbing, and camping in nature. Millions of people worldwide practice some of these activities regularly.
If you're wondering what's so great about outdoor adventures, you are probably not aware of all the benefits. Every activity has its positive and negative sides, but they all have one thing in common – they make people happy after they're done.
In this article, we share some of the essential reasons why everyone should do at least one outdoor activity regularly. We will talk about the benefits of going in nature and spending at least a few hours daily. Follow up and learn more about this.
1. Outdoor adventures are great for staying in shape
When hiking through the forests' paths and mountain tracks, you are moving at a slow but steady pace. You keep your body active, and when climbing the slopes of the mountains, you're burning tons of calories. An average one-hour hike will burn around 450 calories.
Every activity burns calories, but outdoor activities are especially good at it. If you're feeling a bit overweight, this is the best thing to do in your spare time. At least two times per week are enough to keep you in perfect shape. That's why active outdoor adventurers are always looking flawless.
2. It is excellent for your mental health
Aside from keeping your physical health excellent, it also takes care of your mental health. Just being active in nature and burning calories is enough to be happy, but spending more time in nature will truly nurture your mental health. There are many proofs to back this claim.
Physical activity grows your muscles, and this helps the cardiovascular system. It flows more blood into your entire body, especially your brain. That means your brain functions flawlessly, making your thoughts positive.
Moreover, spending time in nature means breathing fresh air, and listening to the wonderful sounds of birds, animals, and trees trembling under the wind while listening to the nearby creek is extremely relaxing. All this makes you calm and happy, and when you get back home, you have all your happiness hormones thriving.
3. Perfect way to make friends and have joyful conversations
Outdoor adventurers are, by rule, friendly people who love to communicate. The mountain is the place to be if you need friends and someone to talk to. Find outdoor lovers and have a hike together. Visit the nearby mountain, drive UTEs together, or rock climb in a friendly match.
Many people consider the great outdoors to be a lonely place, while in reality, most people enjoy time spent hanging out with people who think equally. Everyone who tried trekking, mountaineering, hiking, or other outdoor activities has met new people there and stayed friends forever.
4. Nature provides some of the most exciting views
Have you ever seen the sunset from the mountains? It's an entirely different experience. Many people will enjoy camping in nature just for these spectacular views. Be prepared if you go camping, and you'll see some of the views that will stick in your head for an eternity.
Camping can be challenging in the winter, and even during the summer, nights are really cold outside. Equip yourself with the right items, and you'll do great. Get a comfortable tent, a sleeping pad, and the best camping clothes. You'll need a waterproof jacket, boots, and women's and Fjällräven men's shorts.
5. Chance to raise your immunity by breathing fresh air
Did you know that your immune system works as well as you nurture it? If you take care of your immunity, it will protect you. If you don't, it will work poorly, and you'll always be sick. Going to nature is a great way to improve it. Breathing fresh air and enjoying the time spent there is excellent for your immune system.
It's proven that stress significantly lowers your immunity. As we mentioned, the great outdoors is an excellent stress-release therapy. You will feel wonderful in nature, and in return, your immune system will take care of you, which is why outdoor adventures are excellent for your health.
Conclusion
Everything written above makes it clear that spending time in nature is good for you. Not only will you enjoy and spend some quality time with friends, but it also nurtures your mental and physical health. Your immune system will constantly be on the highest level possible, and you'll make lifetime memories.
Think about what you want to do the most outside, find some company to do it together, and don't hesitate to go. If you're a beginner, find someone more experienced, and have fun. It may be the best thing you've done for yourself lately.