Experience the Tennessee outdoors with a rustic, secluded cabin rental that puts you right in the heart of it all. There is no better way to enjoy the Tennessee wilderness than from a remote secluded cabin in a scenic area.
This page features 3 rustic & secluded cabin rentals located in the Tennessee.
Be sure to click through on each secluded cabin rental below to read the full description before you reserve your spot. Access & amenities vary widely.
Directions From Nashville, take I-40 East to exit 232-B. Continue North on Hwy. 109 approximately 7.5 miles. Entrance to the park will be on the left. Phone 615-449-6544 Activities BOATING, CAMPING, FISHING, SWIMMING, KAYAKING, CANOEING Keywords LAGU,OLD HICKORY LAKE,OLD HICKORY LAKE Related Link(s) Rec Area Info & Images Tennessee State Tourism Tennessee State Road Conditions Overview Not far from Nashville, Laguardo is a great day-trip destination for kids and families. It offers a playground, boat ramp, and sandy beach to keep both the kids and adults entertained. Visitors looking for a little more action will find this area is also ideal for bank fishing. Recreation Laguardo is a popular spot for picnicking, swimming, bank fishing, canoeing, kayaking, and other water sports with a convenient boat ramp located within the facility. Facilities The group picnic shelter holds up to 50 guests and parking may be available for up to 50 vehicles.
» Learn More & Rent »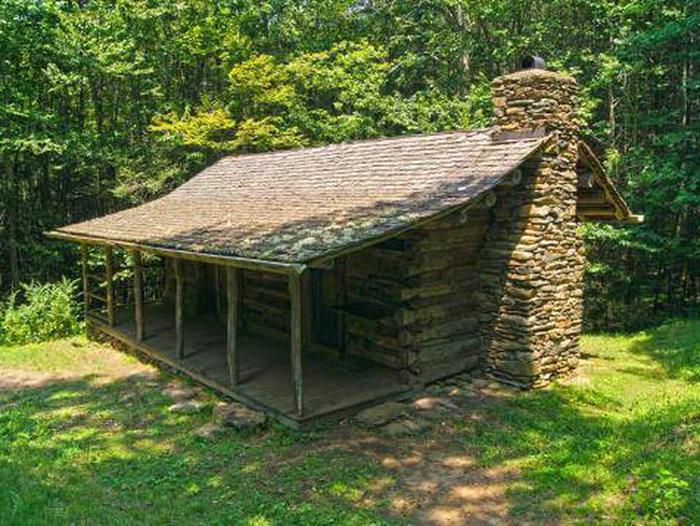 Directions From Tellico Plains, Tenn., travel east on Highway 165 (Cherohala Skyway) for 5 miles. Turn right onto Forest Road 210 and continue 9 miles to the intersection of Forest Road 217 (North River Road). There will be a sign for the Donley Cabin and North River Campground. Turn left onto Forest Road 217 and proceed for 5.5 miles to the parking area on the right. The condition of the road may require slow travel. Follow the quarter-mile trail over North River to the cabin. Phone (423) 253-8400 Activities BIKING, CAMPING, FISHING, HIKING, HUNTING, WILDLIFE VIEWING, FISH HATCHERY, SWIMMING, WATER ACTIVITIES, KAYAKING, CANOEING, SCENIC DRIVE, BACKPACKING Keywords DONL,CHEROKEE NF – FS Related Link(s) Rec Area Info & Images Tennessee State Road Conditions Tennessee State Tourism Overview Donley Cabin is a primitive and historic structure in the heart of the Cherokee National Forest, offering visitors a glimpse of the past. The
» Learn More & Rent »
Directions Spence Cabin is located near Elkmont Campground. Drive south from Gatlinburg, TN on Newfound Gap Road (U.S. 441) for 1.7 miles and turn right onto Little River Road toward Cades Cove. Proceed 5 miles to Elkmont Campground road and turn left. Go 1.4 miles and turn left just before the campground office (sign says Elkmont Nature Trail 0.3, Little River Trail 0.6 and Jakes Creek Trail). After crossing the bridge, take the second left into the parking lot. Parking for Spence Cabin will be on your right as you make the loop through the parking lot. (The nearest street address is 500 Elkmont Road, Gatlinburg, TN.) Phone 865-436-1261 Activities HISTORIC & CULTURAL SITE, CAMPING, FISHING, HIKING Keywords None Related Link(s) Rec Area Info & Images Tennessee State Road Conditions National Park Services Concessionaire Tennessee State Tourism Overview Spence Cabin is an ideal place to hold a small family gathering
» Learn More & Rent »
Rustic & secluded cabin rentals are a form of glamping. This is a relatively new term that combines the words glamorous and camping. It is for folks that want the outdoor experience that comes with camping, but with more comfort. Learn about other forms of glamping here.