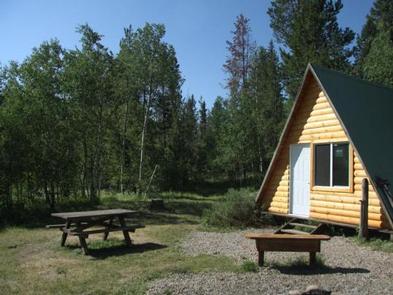 Discover these 32 Idaho mountain cabin rentals and experience the scenic & secluded Idaho mountains in a comfortable setting.
The surrounding areas offer a myriad of recreational opportunities. Nearby trails attract mountain bikers, hikers and off-road vehicle enthusiasts. Snowmobiling and cross-country skiing are popular winter activities.
Be sure to click through on each Idaho mountain cabin rental below to read the full description before you reserve your spot. Access & amenities vary widely.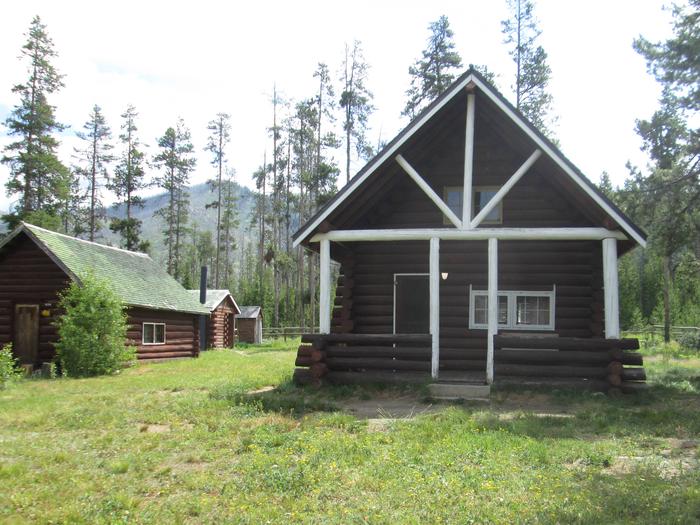 Directions From Boise, Idaho, take Highway 55 north 85 miles to Cascade. Turn east on Warm Lake Highway and go 25 miles to Stolle Meadows Road (427). Turn south and go 5 miles to cabin, which will be on your left up a small hill.  Road construction on forest road 427 (Stolle Meadows Road) is set to begin August 1st, 2019. FR 427 from Warm Lake Highway to the junction of FR 474 will be closed Monday through Friday, 8am – 11:30am, and 1pm – 5pm. From 11:30 – 1pm the road will have one lane open with flaggers directing traffic. The road will be opened on weekends. Road construction will continue until shut down by winter conditions. Please plan your arrival and departue accoringly.  Phone 208-382-7400 Activities BIKING, BOATING, CAMPING, FISHING, HIKING, HUNTING, WINTER SPORTS, SWIMMING SITE Keywords STOL,STOLLE,STOLLE CABIN,STOLLE GUARD CABIN,STOLLE GUARD STATION,STOLLE MEADOWS GUARD STATION,STOLLE MEADOWS,STOLLE MEADOWS
» Learn More & Rent »
Mountain cabin rentals are a form of glamping. This is a relatively new term that combines the words glamorous and camping. It is for folks that want the outdoor experience that comes with camping, but with more comfort. Learn about other forms of glamping here.