When the view out your window is both tranquil and spectacular, you know you have arrived. That is the feeling you will get upon arrival at one of these 82 rustic & secluded cabin rentals in mesmerizing Montana.
The cabins are located in popular outdoor recreation areas with options for hiking, boating, fishing, and swimming in the surrounding areas, to name just a few possibilities. The cabins were built in the early 1900's, and are maintained by the US Forest Service.

Each cabin has its own unique story to tell, fully revealed after you click on the images below. Be sure to read the full description before you reserve your spot. Access & amenities vary widely.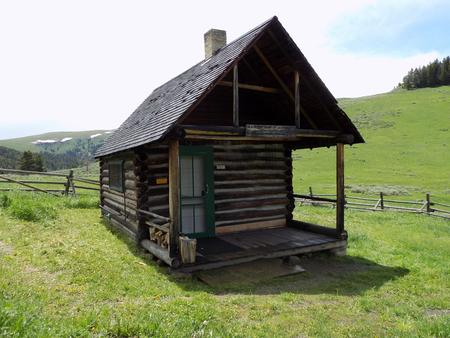 Directions From Dillon, travel about 40 miles southeast on Forest Road 202 (Blacktail Creek Road), to Antone Station turnoff. Turn north onto Forest Road 325 and continue about 6 miles to the cabin. During winter months, snowmobiles may be required for the majority of the drive, depending on conditions. Call ahead for road conditions. Phone 406-682-4253 Activities CAMPING, FISHING, HIKING, HUNTING, WINTER SPORTS Keywords ANTO,ANTONE STATION,ANTONE FS STATION,ANTONE GUARD STATION,BEAVERHEAD-DEERLODGE NF -FS Related Link(s) Rec Area Info & Images Montana State Road Conditions Montana State Tourism Overview The Antone Cabin sits in a beautiful open meadow, at the edge of a thick forest, providing visitors with a unique camping experience in the mountains of southwestern Montana. The cabin opens for use on July 1and stays open through December, and it is most popular during hunting season. In addition to hunting access, the facility provides ample opportunities for hiking, backpacking and
» Learn More & Rent »
Rustic & secluded cabin rentals are a form of glamping. This is a relatively new term that combines the words glamorous and camping. It is for folks that want the outdoor experience that comes with camping, but with more comfort. Learn about other forms of glamping here.